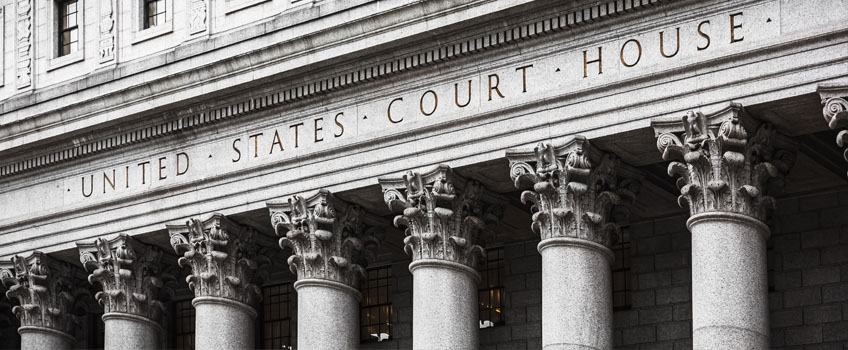 What is the Statute of Limitations for Wrongful Death in NY?
If the worst happens, the surviving party often has more on their mind than a wrongful death lawsuit. This is why the state of New York provides a two-year window, or statute of limitations, on all wrongful death lawsuits. What does this mean? This means you, the surviving spouse or loved one, has two years from the date of a wrongful death to file a lawsuit within the state before your ability to do so is terminated. If you think you have a wrongful death lawsuit on your hands, it's time you understand what that means, how it works, and what steps you take next.
What is Wrongful Death?
Wrongful death is defined as a wrongful act against another person that results in the death of that person. Negligence is a common cause of wrongful death. Assault, battery, other intentional attacks, medical malpractice, and murder are also common causes of wrongful death. For example, a car accident caused by a truck driver who was driving over his or her hours and fell asleep at the wheel was negligent. He or she knew that they were legally required to pull over at a certain time to avoid driving over their hours, and they chose not to do so. That's called negligence. If that driver caused an accident that took the life of your loved one, you have the right to file a wrongful death lawsuit.
Who Can File A Wrongful Death Suit?
There are stipulations in accordance to this type of lawsuit. Not just anyone can file, even if you choose to file within the specified time frame. In most cases, the only people who can file this type of lawsuit include the immediate family of the victim – spouse or child – or the executor of the estate of the deceased.
Notice of Claim Pertaining to Public Entities Before a wrongful death suit can be filed, the plaintiff is required by law to file and serve the defendant with a form called a Notice of Claim. This is only required if the defendant in the case is a public entity of any type, such as a New York State government official, government entity, school district, or transit system. For example, if your loved one is killed in a car accident caused by a driver for the Broome County Transit Service, you must file a notice of claim prior to the wrongful death suit. This claim must be filed within 90 days of obtaining a representative to handle the case. If this notice is not filed, there is a chance the case might be dismissed, and it becomes impossible to file a wrongful death claim despite the fact that the statute of limitations has not yet expired. As always, the statute of limitations against a public entity is one year and ninety days.
Exceptions to the Rule
As in any case, there are always exceptions to the rules, and this is true of the NY statute of limitations law, as well. If the beneficiary of a death is a child who has not yet reached the age of 18 when death occurs, New York law requires the statute of limitations is extended for two potential reasons. The first is that the child must be appointed a legal guardian. The second is that the child turns 18. The statute of limitations does not begin until one or the other occurs, and it always begins with the first. If the child turns 18 first, that's when the statute of limitations begins. If the child receives a legal guardian first, then that is when the statute of limitations begins.
Finally, if you want to file a wrongful death suit against someone who is already the defendant in a criminal case, you have at least an additional year after the termination of that case to file your own.
If you are concerned about the death of a loved one, contact our offices to discuss your options. Tom is an experienced wrongful death lawyer and his team are here for you to help you determine whether you have a case, what to do next, and to handle the details on your behalf while you grieve.