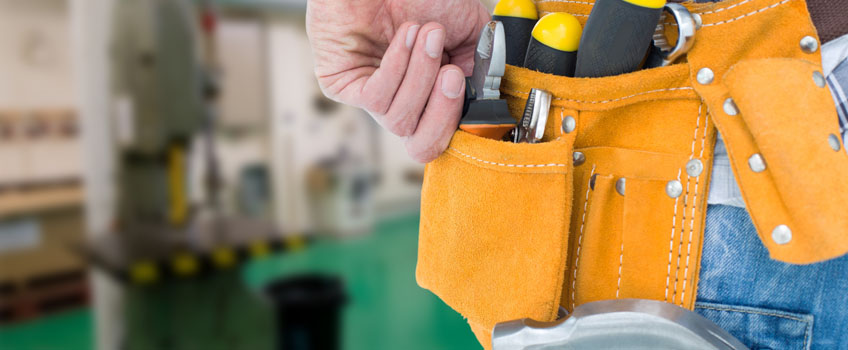 Recent Construction Death: Freak Accident or Foreseeable Danger?
While tape measures are rarely, if ever, considered deadly weapons, a 58-year-old worker recently lost his life when he was struck by the everyday tool at a construction site. The accident occurred during a simple sheetrock delivery, when the driver pulled into the site to unload his cargo. Unbeknownst to the driver, the tape measure had just come loose from the belt of another worker some 50 stories above.
As this construction site accident quickly unfolded, the tool bounced off the ground before colliding with the victim, who apparently was not wearing a protective helmet at the time of the accident. A rushed trip to the Jersey City Medical Center wasn't enough to save the man, who succumbed to the head trauma just an hour later.
Watch out below
Despite the seemingly bizarre facts surrounding the accident above, occupational fatalities caused by workers being struck by falling objects are not uncommon. According to statistics compiled by the Bureau of Labor Statistics (BLS), contact-with-objects-and-equipment accidents account for around 17% of the over 4,300 fatal work injuries that occur each year. On work sites with cranes, the struck-by death and injury tally more than doubles.
Laxity in safety precautions can be fatal
Another construction worker in the area was quoted immediately after the accident, noting that a "safety helmet would have made all the difference." It was his opinion that had the victim been wearing a helmet, the accident may still have caused injuries, but would not have been fatal. While the quoted worker may not be an expert in workplace safety, he seemed to be expressing a basic truth regarding construction site safety and the dangers associated with even momentary lapses in necessary precautions. When such lapses cause serious injuries or death, there may be multiple parties legally responsible for the consequences.
Worksite accident victims and their next of kin need a caring personal injury attorney to help them face the legal and medical challenges awaiting them.