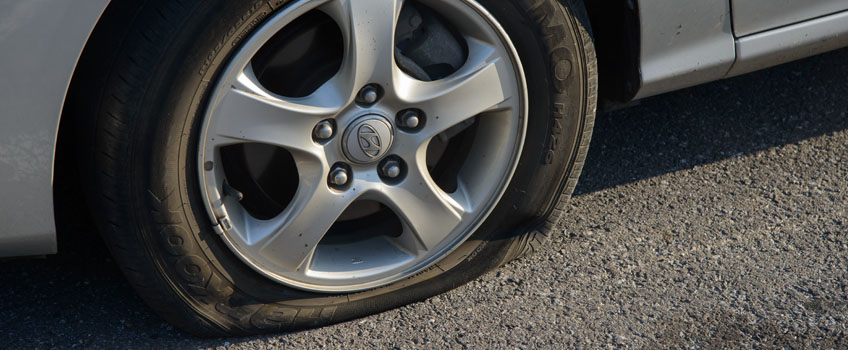 Fatal Flat Fixes: Shoulders Pose Dangers to Disabled Vehicles
While roadside shoulders are designed and built as safe havens for disabled vehicles requiring brief emergency stops, they are frequently the site of serious accidents. This was the case recently on the shoulder of the Van Wyck Expressway just outside of JFK Airport where a motorist pulled over in his red Chevy Malibu to fix a flat. The tire was never repaired, as the man was killed by an oncoming livery van speeding up the shoulder in the early morning hours. In addition to the fatality, passengers inside the Chevy and the van sustained injuries.
Roadside wrecks
Despite the frequency with which people use the shoulder to make minor repairs or investigate potential problems, many motorists simply do not expect to find stopped vehicles on roadsides. On a practical level, oncoming cars may simply not realize or recognize that there is a vehicle or individual in their paths, resulting in collisions at high speeds and elevated rates of car accident fatalities for those whose vehicles have stopped. Similarly problematic, abandoned vehicles on shoulders are also a major source of car crash injuries. In Washing State, for instance, there were over 3,000 collisions involving abandoned vehicles over a 10 year period. These collisions caused 1,774 injuries, 40 deaths, and close to 36 million dollars in economic losses.
New advice
To avoid collisions outside of the car with oncoming traffic, safety advocates recommended for years that motorists and passengers should remain in broken down vehicles until help arrived. That rule changed, however, due to the dangers posed by motorists like the van driver in the New York accident discussed above. New advice recommends:
Exiting the car after verifying visually that no vehicles are approaching
Securing a place on the other side of the guardrail
Remaining away from the roadway until the vehicle is repaired or towed away
Danger doesn't mean victims are at fault
Most people who pull over on the shoulder have no other choice and those that are injured as a result of such pit stops should not be penalized due to circumstance beyond their control. Drivers that fail to pay attention to road conditions and injure other motorists on the roadside should be held legally accountable for their actions.
If a roadside accident has left you with painful injuries, reach out to a knowledgeable vehicle accident attorney who can help you recover.