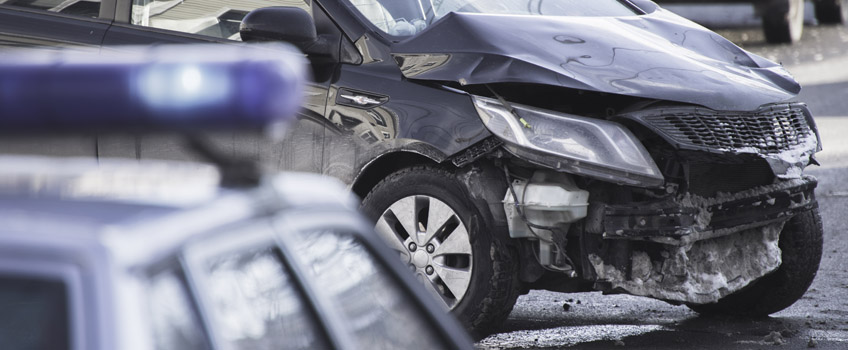 First Thing You Should Do When You're in an Accident
Nothing is as frustrating as being involved in a car accident. At best you are late getting where you were going, you're dealing with insurance companies, car rental facilities, repairs, and many things that didn't quite have a place on your to-do list any given day. At worst, someone was killed, seriously injured, or in need of surgery. There are so many things that might happen during a car accident, and many people have no idea what to do following their car accident. Calling Schimmerling Injury Law should be on your list of things to do, but it's not the first item you want checked off. There are other imperative items that require your attention first.
Call the Police and Get Witness Information
A police report is mandatory. Call the police immediately following a car accident, and get the information from anyone who witnessed the accident. Even though a police report is going to help your case if someone else caused the accident, the at-fault driver and their car insurance agency will many times try to fight the claim. You need authorities to gather all information from witnesses who may have seen what happened.
Take Photos
The most important thing you can do when an accident occurs is take photos. The police might take photos, and the other driver might also take photos. However, you need as many photos as you can get from various angles to document your accident for future reference. It doesn't hurt to take entirely too many photos of what happened because you never know which photo will be the one that proves you were not at-fault.
See the Doctor
You might not see any damage on your body or even feel any pain after a car accident. The truth is that it doesn't matter if your accident was serious or not, you need to see the doctor for several reasons.
The first is not all injuries are visible to the naked eye. You could have internal injuries to your organs, internal bleeding, or muscle damage. The faster it's checked out by a doctor the faster it's diagnosed and treated. When it's left untreated, there's a greater chance the damage could become worse and make recovery more difficult.
The other reason is you don't know if you will be filing a lawsuit against the other driver. You need to know if you have injuries that will cost you a lot of time, money, and even time off work to recover from. If you do file a lawsuit or challenge the decision of the insurance agency, it looks bad if you don't go to the doctor right away. They might try to argue you didn't have injuries from the accident but from an event that happened later and you're just looking for money from them. Don't be a victim.
Know When to Call Your Attorney
You might not need to file a lawsuit or even want to file a lawsuit, but you do need to call your attorney if you're unsure what to do following your car accident. Sometimes insurance companies – especially the one that represents the at-fault driver – might try and get you to sign things you shouldn't sign by leading you to believe it's necessary.
A good example of this is when the insurance company calls you and asks you to sign a medical release form. They need your medical records to process your claim, so they can issue payment faster, and they will tell you they need your signature. If you're unaware that you're signing away your rights to your entire medical history, you could damage your chances of a successful claim.
Now that the insurance company has access to your entire medical history, and they can argue your injury was the result of a pre-exiting condition from any point in your life. You only need them to have access to the records of any injuries and appointments related to the accident, which is one of many reasons why it is very important to have an experienced car accident attorney review all documentation before you sign it.
You don't always need an attorney for your car accident due to the desire to file a lawsuit. Many drivers opt to hire an attorney to proactively protect themselves in the event of a future lawsuit from the other driver. If you've recently been injured in a car accident, call Schimmerling Injury Law today to request a complimentary case review and learn what your options are in moving forward.