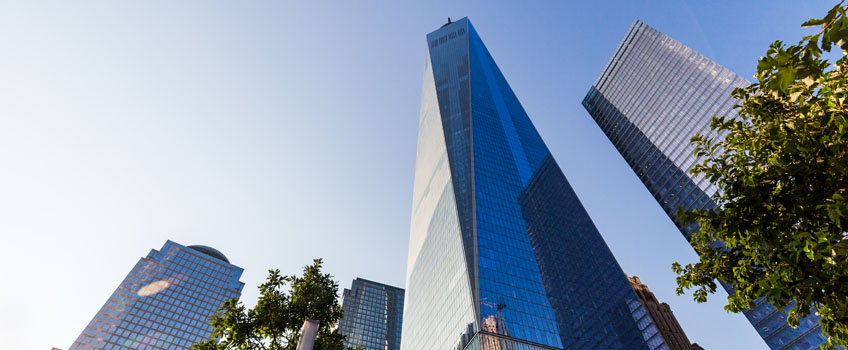 New WTC Project Plagued By Construction Site Injuries
Over the course of the last decade, hardworking Americans have toiled each day at Ground Zero to build the new World Trade Center facility. A testament to the national will to survive and overcome, the project has become symbolic of the nation's refusal to succumb to the forces of global terrorism. Unfortunately, the construction project has also been the source of tragedy for too many workers tasked with helping to rebuild the American dream.
Swept under the rug?
According to a recent report, dangerous work conditions and serious injuries have mounted at the WTC site, many of which have remained unreported. Indeed, a whopping 34 serious injuries occurred at the site but were never reported the U.S. Occupational Safety and Health Administration (OSHA). Such injuries have included broken limbs, spinal fractures, and injured hips. Some of the more mortifying unreported accidents involved a worker being struck by a 60-pound rebar bundle, a scaffold collapse that caused a victim to fall 20 feet, and an individual who was struck by a large steel plate.
Too high a price
Two workers sustained fatal injuries in the course of their work at the site. One of the workers was crushed by an aerial lift, after which a Long Island firm was fined $10,000 and forked over a measly $5,000 settlement. The other worker plummeted 21 stories at 7 World Trade Center, where OSHA discovered an unsecured floor hole cover at the drop location. Shockingly, the injury rate for three years running (2010, 2011 and 2012) at 1 World Trade Center alone exceeded both the national construction injury rate for specialty trade workers as well as the New York rate.
Shedding light on a common problem
According to advice published by OSHA, many of the construction injuries and deaths at the WTC site could have been prevented. With proper planning, regular equipment maintenance, and up-to-date safety procedures in place, unsafe construction sites do not need to remain America's dirty little secret. While victims should undoubtedly report hazards that have injured them or their co-workers, being pro-active about safety remains the best defense against serious injuries.
Construction accidents are not inevitable and those victimized by unsafe work conditions have rights. If you were injured, call an accident attorney to discuss your case.