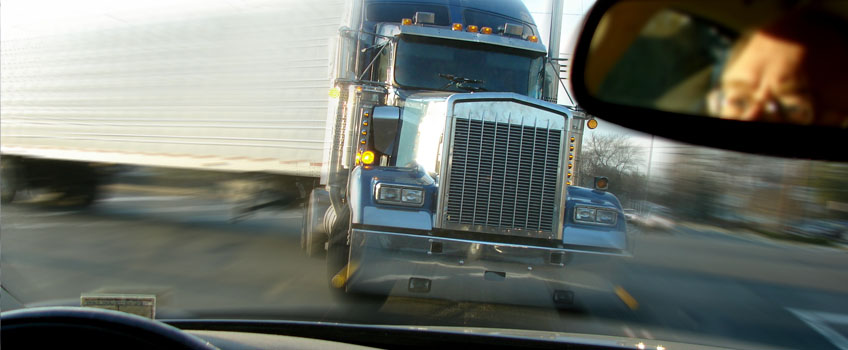 High Profile Collision Highlights Highway Hazards and Injury Issues
Hilarity did not ensue, when the crew of comedians including television actor Tracy Morgan piled into a luxury van to return to New York from a rousing performance in Delaware. Mired in slow moving traffic on the New Jersey Turnpike, a Walmart tractor-trailer barreled into their vehicle. After the van overturned, a chain reaction was set in motion that swept four other vehicles into the wreckage. When the dust settled, one comedian had died, while Saturday Night Live alum Morgan and several other passengers were left critically injured.
As in many similar truck-car accidents, the truck driver in the accident above failed to notice traffic conditions ahead, which resulted in the collision. The driver has been criminally charged with one count of death by auto and four counts of assault by auto. Civil liability for monetary damages will likely also result due to negligence on his part.
Did another driver's negligence cause your accident?
While the facts of each auto accident are unique, courts attempt to apply the legal elements of negligence uniformly. In short, proving negligence requires demonstrating that another party breached their duty of care, which resulted in injuries such as physical harm, property damage, or lost wages that were foreseeable. Often, this inquiry turns on what the hypothetical conduct of a reasonable person would have been in the identical scenario. While these concepts may seem straightforward, getting to the bottom of responsibility in a car accident may require complex legal and factual analyses.
Who should compensate you for your injuries?
If you've been injured due to the negligence of another driver, there may actually be a whole host of individuals and/or other entities legally responsible for your monetary damages. The bottom line is that if you've been injured through no fault of your own, you deserve to be compensated. This compensation may be derived from the other driver, the owner of the car, the driver's employer, or other parties.
Without the assistance of a caring, competent personal injury lawyer, it may be difficult to pinpoint the optimal source of damages. In the Morgan crash, the driver's employer may be much better situated to compensate injured parties than the driver himself.
If your life has been affected by a serious accident of any sort, this is the time to seek legal assistance to protect your rights and protect yourself from mounting medical bills and lost wages.