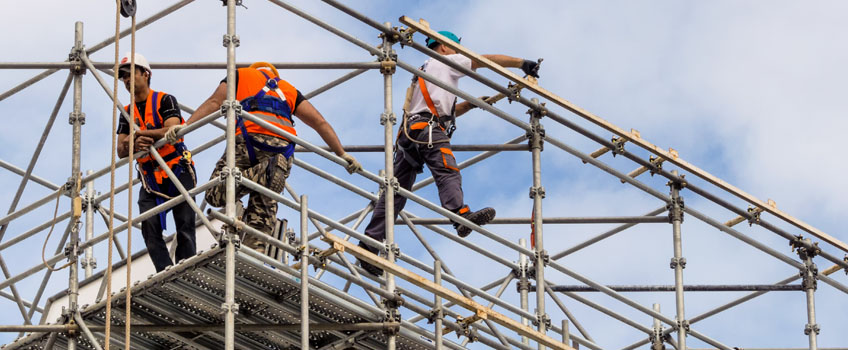 For NY Construction Industry, 2015 a Deadly Year
While construction positions remain an exciting and lucrative career path for many New Yorkers, it seems that working in this industry gets more and more dangerous each year. Among the state's most recent construction site fatalities was a 30-year-old man who perished after falling four stories at a Manhattan worksite. The accident occurred when the victim attempted to walk across a wooden beam and ended up plummeting down an elevator shaft instead.
Construction industry leaving New Yorkers bruised, battered, and worse
Sadly, this accident joins a growing list of similar incidents in the Empire State. According to a recent report published by the New York Committee for Occupational Safety and Health (NYCOSH), many New York worksites are dangerously unregulated, permitting unsafe conditions to persist. Among the report's findings are data indicating that the construction industry is responsible for a disproportionate percentage of accidents, most of which occur at non-union sites.
Immigrants and Latinos overrepresented in construction site accidents
Specifically, the NYCOSH report noted that construction accounts for less only 4% of employment but represents 20% of on-the-job deaths in the state of New York. NYCOSH researchers also confirmed another disturbing trend indicating that immigrant and Latino workers remain at the highest risks for construction site accidents. Indeed, 60% of fatal fall accident victims were immigrant and/or Latino.
Turning a blind eye?
Workplace violations in New York are occurring far too frequently, with over 60% of Occupational Safety and Health Administration (OSHA) 2010-2012 construction inspections in New York resulting in "serious" safety violation citations. Shockingly, city agencies routinely work with contractors that violate safety regulations, with 89% of contractors involved in affordable housing projects having received OSHA violations. With an understaffed team of inspectors to keep an eye on all of the worksites, regardless of industry, the majority of workplaces in New York aren't inspected until a serious injury or death occurs.