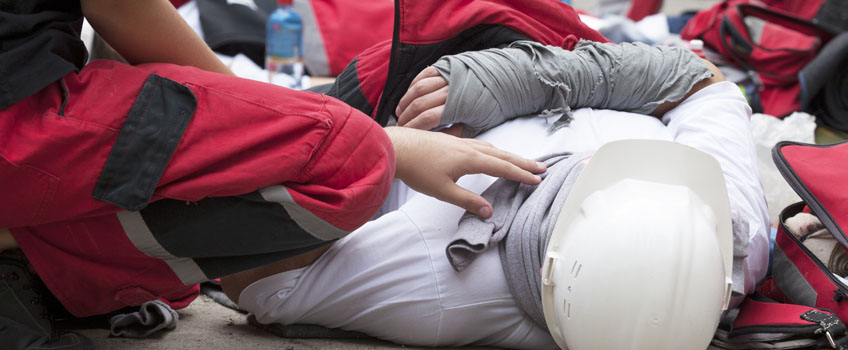 Construction Accident Brings Tragedy to Young Family
An ongoing investigation by local police and federal safety officials after a tragic worksite accident is bringing the mother of four young children very little solace. This widow and her grieving family have been left mourning the loss of a 28-year-old father and husband. The man lost his life at a worksite operated by a leading manufacturer of railroad locomotive air brake systems in Watertown, New York where he was hired to move heavy equipment.
The young worker died from injuries sustained when heavy equipment fell on him, crushing him immediately. While the Occupational Safety and Health Administration (OSHA) will assess the accident site, interview witnesses, and review records and operating manuals, it may be months or even years before the worker's family has any real answers as to what happened that fateful Monday afternoon in August.
Caught‐in or ‐between hazards
OSHA categorizes the type of accident that claimed the young Watertown father's life as "caught-in or -between" hazards. As their name implies, injuries in this type of worksite accident result from workers being squeezed, crushed, compressed, or pinched between multiple objects. Common examples include workers crushed by operating equipment, trapped by mashing objects, or caught between moving objects such as vehicles.
To prevent such accidents, OSHA recommends designating competent inspectors to ensure that:
Load-bearing objects are not overburdened
Support surfaces are firm and can support necessary weight
Equipment is outfitted with rollover protective structures
Searching for answers
The worker in this case was employed by a construction company that had been sub-contracted by the brake manufacturer to move equipment at its plant. Employment arrangements such as this can create confusion when determining liability and sorting out negligence issues. In cases such as this, there may be a number of legally responsible parties from which the victim's family is entitled to recover damages.
Construction accidents of any type can represent life changing events that can take years to recover from. Speak to an experienced construction site accident attorney today who can help you look to the future.