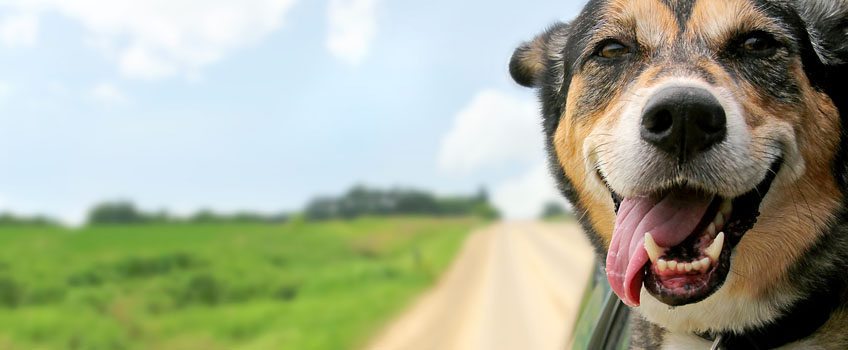 Canine Car Accident Survivor Showered with Love, and Donations
When the lives of a young couple were cut tragically short last month near Colesville, they left an unlikely survivor. Their lovable pooch Sawyer was the only one to survive the horrific crash that claimed the lives of a young professor and her husband. In the wake of the accident, New Yorkers from around the state have shown their generosity by donating to a fund to take care of the bereaved canine companion.
Cold weather leads to tragic car accident
The car accident occurred on an icy Interstate 88 when the couple's Honda Civic tried to pass a Freightliner tractor trailer. In trying to overtake the semi, the wife, who was at the wheel at the time of the crash, lost control of the vehicle and struck a guardrail. At this point, the tractor trailer struck the car, which had veered directly into its path. While the husband was pronounced dead at the scene, the wife was taken to nearby Wilson Hospital.
Dogs survive winter ordeal
At the time of the deadly crash, the couple's two dogs, lovingly named after the Mark Twain characters Tom Sawyer and Huck Finn, actually survived. While Finn was discovered at the scene with serious injuries from which he did not survive, Sawyer escaped in the immediate post-accident confusion and was initially missing in action. Later located by a nearby resident, the dog was returned to the wife's family.
Outpouring of love
In a remarkable demonstration of compassion, webizens who heard about the accident donated around $10,000 to a crowdfunding page set up to take care of the dogs' medical expenses. With Finn's demise and Sawyer's ultimate recovery, the remainder of the funds has been applied to a scholarship in the couple's memory. This tribute is especially fitting considering that the wife served as a promising faculty member at Boston's Simmons College.
While this heartrending accident had a tender twist in the end, most survivors of serious car accidents are left wondering where to turn when the bills continue to pile up and work remains an impossibility. For those facing such prospects, contact an aggressive personal injury lawyer to determine which parties may be liable for your damages.