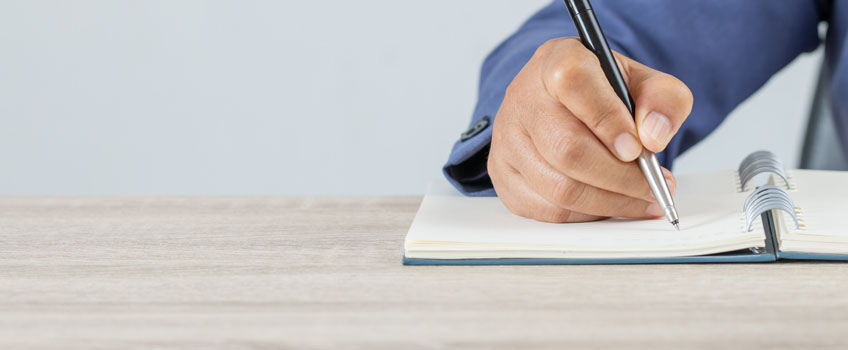 Be Proactive - What to do After a Personal Injury
Here at Schimmerling Injury Law, we understand that getting injured can really change the course of your life, especially if your injury is severe. It may not always be a first thought...to protect your legal rights - however following a few simple guidelines could save you time and stress if you do end up needing to make a claim for your injuries.
1: Take Notes on Your injury/incident:
Don't wait! As soon as possible, take time to collect and document information regarding your situation. Make sure to include what happened during the accident that sparked the claim, as well as any injuries that may have resulted due to the incident. Some key information would include:
Time and place
Weather conditions(if applicable)
Any witnesses
Details on how the incident occurred
Any information you feel is pertinent to have on record.
While describing the extent of your injuries, you should also include:
Type of injury
Any treatments received whether past or potentially future.
Any impact the injury has had on your personal life, whether it's missed work, missed vacations, and any impact it may have had on your family relationships.
Also make sure to take notes throughout the entire claims process, recording any new details or developments that may come about. You can never record too much! But you certainly can impact the outcome of the case by not recording enough information.
2. Take photos and document any and all evidence:
Evidence, including police reports, photos and medical records, are always a crucial part of any injury claim. This is another thing you cannot collect too much of. The more information and documentation you have to support your claim, the easier and less stressful the process will be.
It is important to gather this data IMMEDIATELY, as oftentimes circumstances surrounding a case may change as time progresses. By taking the time to document everything, you avoid the risk of evidence being overlooked or misplaced, as well as ensure that memories and accounts of how the incident occurred remain reliable and intact.
Below is an example of a common situation where collecting proper evidence will greatly help you in the long run:
Motor Vehicle accident:
OBTAIN A COPY OF THE POLICE REPORT! Call the agency involved with your case and ask for a copy of the report. Some will mail the report while other agencies may require you to pick it up in person.
Take photos of the scene, any injuries and any property damage that may have occurred.
You will also want to get medical records documenting any treatments you have receive following the incident, and hold onto any receipts of repairs or estimates received on property damage or vehicular damage.
3: MEET WITH US HERE AT SCHIMMERLING INJURY LAW OR OTHER QUALIFIED INJURY LAW FIRM
You will want to consult with someone you can be COMFORTABLE with, and TRUST that they will do everything they can to help you through your situation.
The more prepared you are with your information, the easier it will be to determine if it's a case that can be pursued. After gathering all the necessary information, a decision whether to take the case will be made.
If it's a case that can be pursued, Tom Schimmerling will be there all along the way, ensuring that you are well represented and well taken care of through the entire process of your personal injury case.